Total-Cure Multi-Lamp Fixtures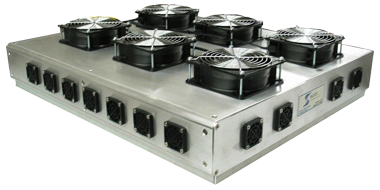 The Total-Cure Multi lamp systems come in either 2 lamp or 4 lamp configurations. The unique reflector design provides a flood of energy with lamps operating at up to 100 WPI.
Provides a uniform delivery of energy for large sample sizes.

Small compact package allows for use with any UV application needing uniform UVA or UVB delivery.
We did have a great experience dealing with your company. You promptly provided design drawings and put together the UV system on time I would come back to you when it comes to UV.
--Alex Ermoshkin
Senior Project ManagerL
Liquidia